OPEN SKY Healing Arts Center's mission is to create a community for healthy living choices.
Our Goal: To provide holistic therapies for relaxation and pain management to meet client's healthcare and wellness needs.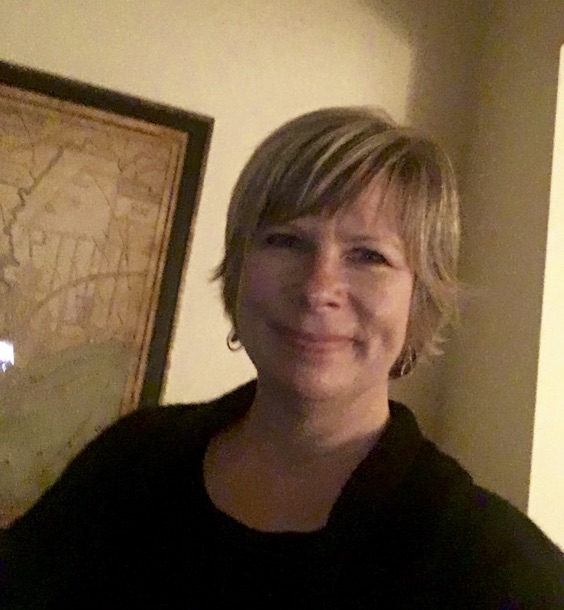 I have been doing massage since 2001. I am at my best when gathering talented and inspiring people around me. OPEN SKY Healing Arts Center is the place where you walk in and you are transformed to a place of relaxation, slower pace, quietness, beautiful treatment rooms and soft music.
Kathleen is often asked where the name OPEN SKY comes from. She grew up on the Erie Canal in Vischer Ferry. NY (in Saratoga County). Her parents purchased a large boarding house that was used as a lodging and respite from people traveling on the canal systems in the 1800s. Their family had 50 acres with rolling fields, wetlands and beautiful woods. Often Kathleen and her siblings would find the place where the deer had bedded down and the tall grass and gaze at the OPEN SKY. It is in those years that her love for the stars and moon grew. The feeling of gazing up at the big sky is both a calm and free feeling. Gazing at the moon and its cycles brings an inner peace; everything in life is in a cycle – life, death, relationships, jobs, challenging times and changes. Life can be difficult; finding balance in one moment at a time is the essence. Her belief and Faith is that we are all part of something bigger, a Spirit that connects us all.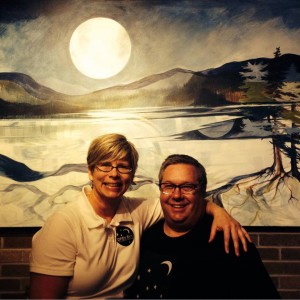 -Kathleen Merrick, Owner of OPEN SKY
Photo with her husband, Charlie Merrick taken in 2013 when OPEN SKY moved into its new location. A beautiful commercial space with great parking, easy walk in, and six treatment rooms. OPEN SKY does about 80 massages per week, we have the most talented and professional massage therapist in the North Country. Many of our clients say we are "world class" and they receive the best massages here.

Our Team at OPEN SKY Christmas Luncheon celebrated in January 2016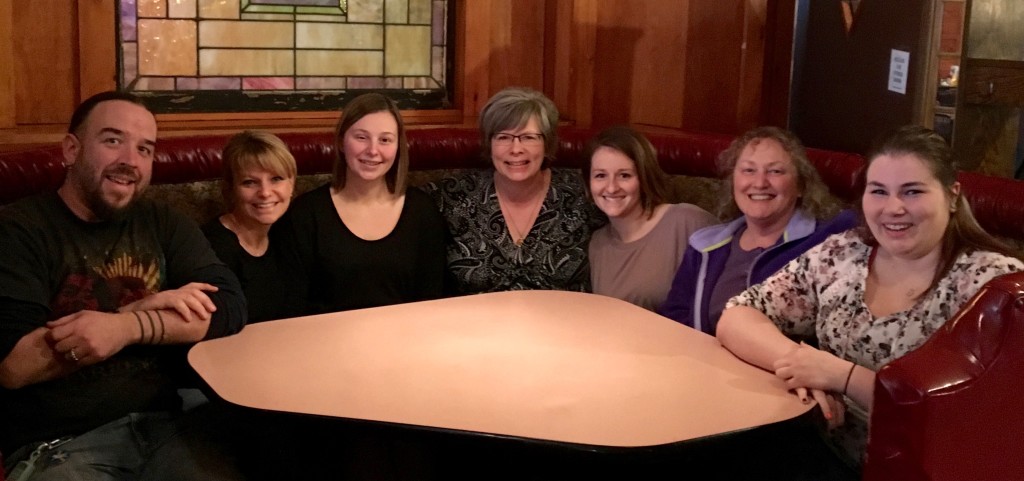 Photo: James Wilson, Sally Shaw, Taylor Dicob, Kathleen Merrick, Mindy Swinyer, Jennifer Meny (retired in 2015) and Meghann Malik
"A great year end luncheon on Jan 29, 2015 at Jeb's Restaurant in Lowville. These therapist work hard to educate about wellness and provide massage therapy services to this authentic hard working community. I love sharing a meal with them, laughing and taking time to celebrate their talents!" Thank you all for all you do! -Kathleen