OPEN SKY Healing Arts Center's mission is to create a community for healthy living choices.
Our Goal: To provide a variety of complementary therapies for relaxation and pain management to meet client's healthcare and wellness needs.
The stars and moon have always been important symbols for me. Ever since I was a child and continuing today, I love the feeling of gazing up. It gives me a free feeling that life is bigger than any one moment. Gazing at the moon and its cycles brings me an inner calm; everything in life is in a cycle – life, relationships, good times and challenging times. Gazing up keeps me in balance. It gives me the belief that I am a part of something bigger, a bigger spirit that connects all of us.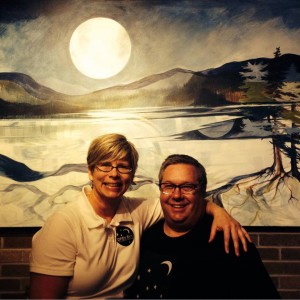 -Kathleen Merrick, Owner (Photo shown here with her husband, Charlie Merrick)