Kathleen Merrick, owner of OPEN SKY  Healing Arts Center in Lowville, NY retires from doing massage therapy on June 29, 2017.
Kathleen Merrick recalls moving from the Albany area to Lewis County more than 17 years ago, and attempting to start a therapeutic massage practice. It wasn't an easy task. At that time, the concept of licensed massage therapy wasn't well known in the area, so she took every opportunity to spread the word about its many health benefits, both mental and physical. "I spoke at church suppers, women's group meetings, and at the Elks clubs and Lions clubs," said Ms. Merrick, a licensed massage therapist who trained at the Center for Natural Wellness School of Massage Therapy, Albany. "Anywhere they would have me, I would talk about massage."
She explained how therapeutic massage could help release the stress in muscle tissue and increase the flow of blood within the muscles for added movement and comfort. She also noted the many reasons people might want to consider a massage – for stress reduction, to release tight and tense muscles, and for help with anxiety and depression. Other conditions that can be addressed with therapeutic massage include migraines, arthritis, aches and chronic pain, Ms. Merrick said.
A lot has changed since those first presentations she held so many years ago. Today, Ms. Merrick owns and operates the OPEN SKY Healing Arts Center, Lowville, which eight licensed massage therapists, along with a licensed esthetician (offering skin care services) and a reiki practitioner available for clients.  The center also offers natural body treatments and facials designed to exfoliate, detox and rehydrate.
Ms. Merrick is especially proud of her partnership with the Veterans Administration in Syracuse through the agency's "Care in the Community" program. The program is designed to help provide certain types of treatments for veterans which are not offered in VA facilities, including licensed massage therapy. "This is a wonderful program," said Ms. Merrick. "It looks at services that could benefit veterans, and covers the cost for them to seek that type of care in the community." The OPEN SKY Healing Arts Center staff provide massage therapy to 30+ veterans from throughout Northern New York through the program. There is no cost to the veterans, and the center is reimbursed by the VA system for their services. "They approve between six to twenty sessions at no cost to the veteran," she said. "Many of them are coming off painkillers. Some had never imagined they would be seeking massage treatments as part of their care." There are veterans receiving therapeutic massage at the OPEN SKY Center who have served up to 49 years in the military, she said. Others are younger, and in some cases, they are working to resolve pain issues in their shoulders, neck or back that may be preventing them from starting a second career, for example, in law enforcement, she said. "I'm so grateful to be able to provide this type of help to our veterans," Ms. Merrick said.
She also promotes the practice of meditation prior to a massage, if needed, to help people become relaxed before getting onto the massage table. "Some clients may have a lot of tension and anxiety, and you just can't get them on the table right away," Ms. Merrick said. "A short meditation makes it more effective." The practice of meditation "also gives them another way to manage their stress when they leave here," Ms. Merrick said "I can do the physical massage, but they need to care for themselves outside of the center as well," she said. "I try to teach people that they are in charge of their bodies, and the more they work with their thoughts, the better they can relax."
(This article has been edited, the original article can be found at NNY Living Magazine in April 2017)
OPEN SKY OFFERS THE FOLLOWING SERVICES & RECOMMENDATIONS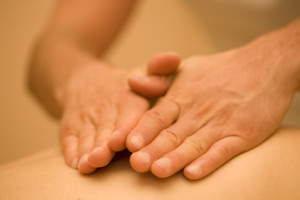 Therapeutic Massage is for stress relief, injury recovery, chronic pain, relaxation and well-being.  OPEN SKY massages are therapeutic and relaxing. We offer deep muscle tension relief, release of chronic patterns of tension, and aches & pains. Our therapist are the best in the North Country and each session is customized to meet your therapy needs.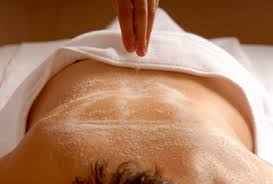 Body Treatment the perfect balance for an exquisite body treatment naturally exfoliates, detoxes, moisturizes, calms and soothes your skin. The result is smooth skin, long-lasting hydration, and an overall feeling of well being. This treatment requires advance notice when scheduling for therapist availability and set up. Combo this with a facial!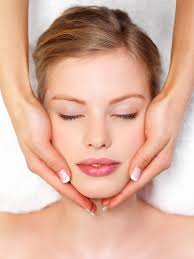 Facials, Eyelash Extensions, Waxing and more…Reveal your most beautiful skin with a facial. Spring forward into this year with age-defying treatments that will leave your skin younger and smoother. A facial improves the tone, texture, fine lines, pigmentations, while reducing blemishes, and sun damage.
Massage and Facial Combo are available!
Schedule with Meghann Malik, she is dual licensed for massage and facials. You will love her services!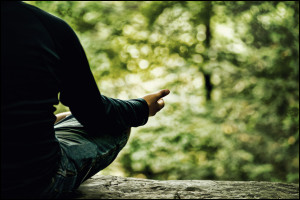 OPEN SKY Recommends Mindfulness Meditation with Dr Lee Vance, Clinical Psychologist in Lowville location. A monthly mediation group is offered and you are welcome to join. This is a supportive group for where ever you are in your practice. You can follow up with Dr Lee Vance and contact him at his website for more information.  www. doctoradirondack.com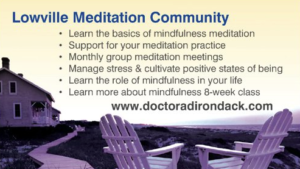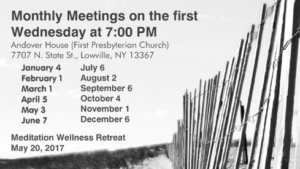 Call 315-788-3332 for more information about Mindful Mediation Community.
OPEN SKY is located at 7383 Utica Blvd in Lowville Route 12, across from the Kraft-Heinz Cheese Plant. Easy walk-in from parking area, 6 treatment rooms and all on the first floor.
OPEN SKY opens 7 days a week
Call to schedule 315-376-2256