Benefits of Regular Massage for a Healthy Life
Increase the blood's oxygen capacity by 10-15%
Help loosen contracted, shortened muscles and stimulate weak, flaccid muscles. This muscle "balancing" can even help posture and promote more efficient movement
Speed recovery from exercise-induced fatigue
Increase excretion of nitrogen, inorganic phosphorus, and sodium chloride (salt).  This suggests that the metabolic rate increases;
Balance the nervous system by soothing or stimulating it to release fatigue
Improves function of the oil and sweat glands that lubricate, clean and cool the skin. Though, inflexible skin can become softer and more supple
Indirectly or directly stimulating nerves the supply internal organs can dilate the organs' blood vessels, improving blood supply
With years of receiving regular massage; you may become gentler, kinder and more yielding the challenges of life
Taking care of yourself, allows you to be ready to care for others in your life
Scheduling your sessions on your phone!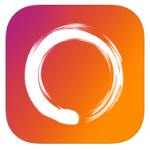 NEW! App for your phone to schedule appointments.
We use the MINDBODY App for our scheduling, it is the easiest way to book massage & acupuncture on your smart phone. Manage your schedule by accessing upcoming and history of your appointments. You can get a instant view of available appointments. Choose OPEN SKY Healing Arts Center as one of your favorites and you are ready to go!
Therapeutic Massage 
is for stress relief, injury recovery, chronic pain, relaxation and health maintenance. OPEN SKY massages are therapeutic and relaxing. We offer deep muscle tension relief, release of chronic patterns of tension, and aches & pains. Our therapist are the best in the North Country and each session is customized to meet your therapy needs.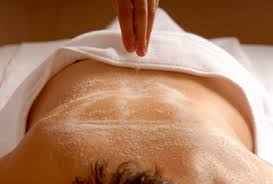 Adirondack Body Treatment the perfect balance for an exquisite body treatment naturally exfoliates, detoxes, moisturizes, calms and soothes your skin. The result is smooth skin, long-lasting hydration, and an overall feeling of well being. This treatment requires advance notice when scheduling for therapist availability and set up. Plan a two hour period for this treatment.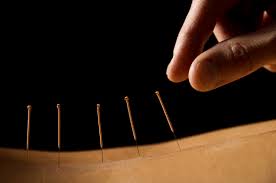 Acupuncture on Tuesdays the general theory of acupuncture is based on the premise that there are patterns of energy flow (Qi) through the body that are essential for health. Disruptions of this flow are believed to be responsible for disease. Acupuncture may correct imbalances of flow at identifiable points close to the skin.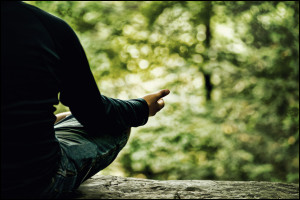 OPEN SKY recommends Mindful Meditation with Dr Lee Vance, Clinical Psychologist in Lowville location.
A monthly mediation group is offered and you are welcome to join. If you have not attended any previous meditation classes, that is OK. This is a supportive group for where ever you are in your practice. You can follow up with Dr Lee Vance and contact him at his website for more information.
www. doctoradirondack.com
There are free podcast of guided meditation sessions there as well. Mindfulness Community monthly meetings; will start meeting on the first Wednesday of each month, 7pm, at the Andover House (the building behind the first presbyterian church in Lowville).The Andover House is a bit more homey and should meet our needs nicely. The meditation sessions will include 45 minute meetings – 15 minutes of discussion and about 30 minutes of meditation together. Bring candles, cushions, or whatever you'd like to be comfortable. The group meets the first Wednesday of every month and all are welcome.
If you would like to be included on emails about this Meditation Community Group, please email Lee today. lvance@rkapsych.com Everyone is welcome. Call 315-788-3332 for more information about Mindful Mediation Community.
OPEN SKY is located at 7383 Utica Blvd in Lowville Route 12, across from the Kraft Plant. Easy walk-in from parking area, 6 treatment rooms and all on the first floor.
Call us at (315) 376-2256 to schedule
Monday – Sunday
Weekly scheduling hours
8:30 am-6:00 pm and weekends by appointment.
BOOK on-line or call to find availability.